News
Governor Jay Inslee signs SB 5142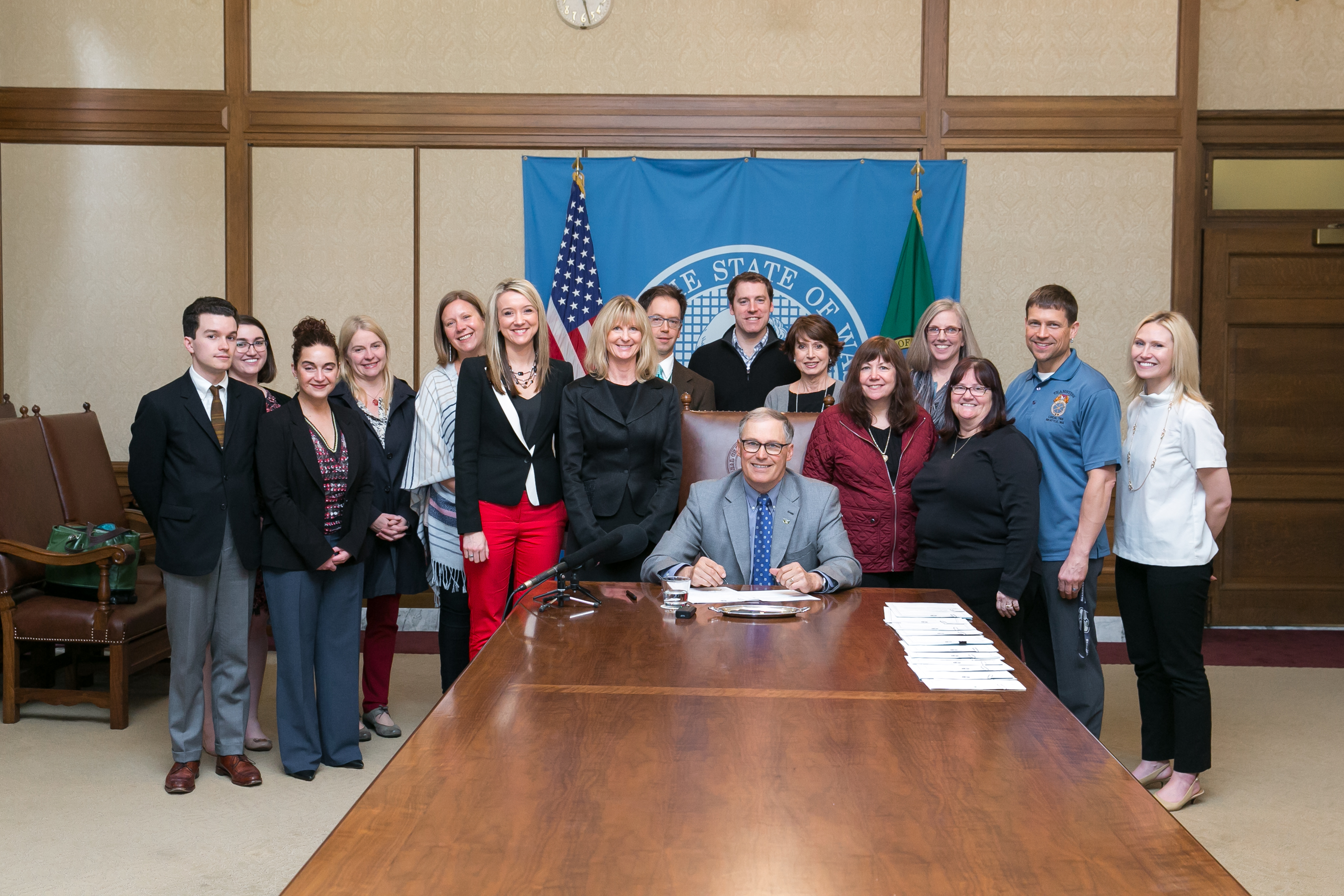 SB 5142 is the outcome of a phone call from one of our members at the Lake Washington School District. Terry Taylor is a Sign Language Interpreter who is employed by the LWSD to exclusively provide educational interpreting services to students who communicate and learn with SEE (Sign Exact English) Sign Language Interpreters. Terry is not an ASL (American Sign Language) Sign Language Interpretor nor is she employed by the LWSD to be an ASL Sign Language Interpreter.
In 2013, a new law was enacted in Washington State which required Educational Interpreters to pass an an assessment test in order to be employed at a School District. The problem with this new law was that the EIPA (Educational Interpreter Performance Assessment) test was determined to be the assessment tool. Well, EIPA is used to evaluate interpreters who work with students who use predominently ASL not SEE. Therefore, making it nearly impossible for members, like Terry Taylor, to pass the test.
SB 5142 extends the time an Interpreter has to pass the EIPA, should they fail it. It also establishes a work study lead by OSPI (Office of the Superintendent of Public Intruction) to determine if there should be a different assessment tool and/or additional assessments in the future.
Page Last Updated: Apr 25, 2017 (15:00:27)